ZURU Must Stop Selling "5 Surprise" Products in California Beginning December 26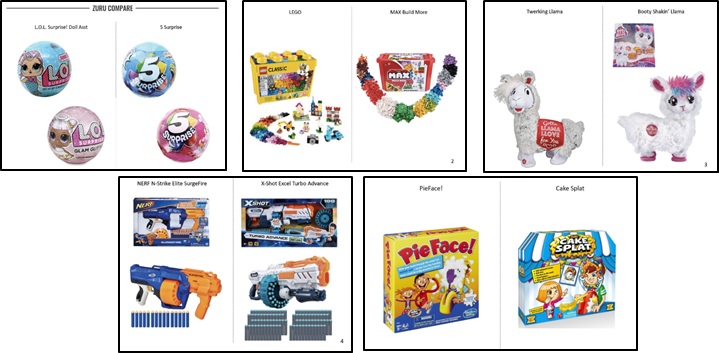 CHATSWORTH, CALIF. (December 20, 2019) – No Surprises here! Judge Pfahler granted a Temporary Restraining Order (TRO) against ZURU based on its finding that MGA Entertainment Inc. (MGAE) is likely to succeed on the merits of its action against ZURU for infringement of MGAE's registered California trade dress for L.O.L Surprise!®  The Order states ZURU must stop selling its violating product in California beginning December 26.
"I have been very vocal about protecting MGAE's intellectual property and I stand by my declarations," said Isaac Larian, CEO and Founder of MGA Entertainment. "ZURU is a known serial copycat infringer who has shown its disrespect for the rule of law. A federal judge just issued a contempt of court judgement against ZURU in the LEGO vs ZURU lawsuit where LEGO also obtained an injunction against ZURU and they violated the injunction"
The order stipulates that ZURU and its agents are restrained from advertising, marketing, promoting, distributing, offering for sale, or selling "5 Surprise" products or any other products bearing the LOL Surprise! trade dress within the state of California.
There's a February 19, 2020 hearing for a preliminary injunction against ZURU.
Added Larian: We will protect all our IP, aggressively worldwide. I am confident that the preliminary injunction will also be granted.
To see the full order from the judge, click here. To see a larger image of the any one of the above, click here.
# # #
ABOUT MGA ENTERTAINMENT
MGA Entertainment, Inc., a consumer entertainment products company headquartered in Chatsworth, California creates innovative proprietary and licensed products including toys and games, dolls, consumer electronics, home décor, stationery and sporting goods. The MGA family includes award-winning brands such as L.O.L. Surprise!™, Little Tikes®, Springlings Surprise™, Num Noms™, Poopsie Slime Surprise!™, Project Mc2™, Crate Creatures Surprise!™, VIRO Rides™ and Zapf Creation®. Visit us at www.mgae.com.